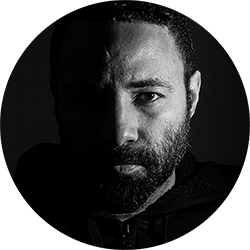 John Jattoh
ux . ui designer
+44(0)7964 243 350
info@johnjattoh.com
Hi there, I'm a multifaceted designer with a passion for form and function. I appreciate the finer things in life and love hanging out with my lovely wife and daughter. I also have a passion for organic food & cooking, fast cars and music (especially anything from the 80's). I live and breathe all forms of design outputs which has resulted in me having had such an exciting design journey. I always welcome a challenge and an opportunity to gain experience. Why not
get in contact
if you would like to know more ?
---
Experience
Adventures of life
—
---
2021 .
UsTwo
2 Months . Visual / Motion Design / Interaction design
UsTwo got me in to work on one of the biggest financial start-ups kicking off in Europe. Epi has financial backing from some of Europe's biggest banks deutsche bank, Santander, ING etc. Primary role was to bring the app to life by coming up with some logical user interactions and also creating some proto-typing variants for specific journeys. I also worked on the Epi app promo video, from conceptual to final output.
2019 / 20 .
Box-it / Oasis Group
12 Months . UX Lead
Box-it are a leading, award winning company that specialise in document management solutions. They help businesses of all sizes to become efficient with business doc management, organising, doc uploads, storage, scanning & shredding demands etc. I was brought in as a UX consultant to redesign their app platform from scratch. I was responsible for the entire design cycle of the app and as a result the app ended up winning "Software Product of the Year" 2019 which was awarded by DMAwards.
2019 / 20 .
FLIR (Ray Marine)
5 Months+ . Design Consultant
FLIR Systems is the world's largest commercial company specializing in the design and production of thermal imaging cameras, components and imaging sensors. They got me on board to work on multiple projects with them for 3 of their key products. Again I was in charge of all design processes and worked closely with relative product owners.
2018 / 19 .
Beyond
2 Months+ . Interaction Designer
Moving Picture Company is one of the biggest post production / visual effects studios in the world. They have won many awards and are respected in the film and advertising industry. MPC tasked us with building their new compositing application from scratch. This application would be used by their expert visual artists and compositors and would require a modern design approach that presents an effortless workflow for them.
2018 .
Upwork
3 Months . Freelance Designer
Did variant work types for clients during this period from motion work to conceptual app work down to some UX requirements.
2017 .
Metro (Germany)
9 Months . Lead UX Consultant
Metro Group is one of the biggest retail companies in Germany, based in the center of Dusseldorf. Metro are undergoing some major changes, both from a brand perspective and also an application one. One of the key applications I was brought in for was their NSP App which was the main application for supplier use. This greenfield application will also be used by Metro employees for admin purposes, like supplier approvals etc.
2016 .
Neobred
7 Months . Lead Designer
A new start up based in the south that wanted to set themselves apart from the rest by becoming a solutions company. They had ambitious plans to provide multiple services to the public, specifically targeting the student world, but also acting as a full design agency. I was brought in to create and design their identity/brand and to also design they responsive website which went on to win a couple of design awards, hence creating awareness of the brand.
2015 / 16 .
The AA
7 Months . Lead UX / UI Designer
The AA are leaders in the UK for breakdown and car recovery. I was brought in as lead to change their entire system for their call handling application. Involved in the full design life-cycle from discovery to final roll out. I was to design an intuitive system that will save them money in the long run and less training time for their call handlers. The application had several complex processes that needed to be simplified and centred around the actual problem. So I created their system from the ground up.
2015 .
BBC
3 Months . Motion Designer
With countless stories being told around the world and reporting the most current up to date events. The BBC hired me to create visual motion pieces that was relative to the story being told. These images and sequences where displayed behind the news presenter to provide additional impact to the story as they presented to the viewer.
2015 .
FiveByFive
Month . Front end / Motion Designer
An independent marketing communications agency that specialises in launching new brands, products and services. I was brought in to help work on some of their call of duty ads for the play station.
2015 .
Oliver London
Month . Senior Designer
Really great and friendly design agency based in London needed my help to work on some google ads and concepts. I helped with the conceptual side of things, generating ideas & solutions for the Android one campaign.
2014 .
Betway
6 Months . UI / Motion Designer
The Betway Group is a global online gambling company providing entertainment across a number of brands. I was brought in to work on a VIP section of the Betway Casino for their high profile clients.
2014 .
Tommy London
Month . Motion Designer
Agency house that specialises in motion work for the Hollywood film industry. They produced lots of film promos and interactive experiences. I was brought in to help out with the additional overflow of work.
2014 .
Glue Isobar
Month . Senior Designer
Brought in to conceptualise and create various design ideas and mock ups for the google play campaign.
2014 .
AKQA
Month . Senior Designer
During my time at AKQA I worked on various ads and concepts to help them with their overflow of design work. My daily responsibilities were diverse and varied.
2013 .
Trinity Mirror
2 Months . Art Director / Designer
Britain's biggest newspaper group, magazine / digital publishers. Publishing regional papers as well as the Daily Mirror, Sunday Mirror, People magazine and more.
2013 .
Ogilvy
2 Months . Art Director / Designer
Ogilvy one of the world's leading customer engagement agencies. Ogilvy Action is a part of their group that specialises in healthcare and wellbeing.
2013 .
Razor Fish
Month . Senior Designer
Another very prominent agency that brought me in to work on various brands. Responsible for conceptual & design work with a touch of motion.
2013 .
B&Q
Month . Motion Designer
Well known house hold brand in the UK. At the time B&Q were promoting their "one planet home" campaign to promote awareness to environmental issues. This was displayed on all of their stores using big display units to educate the viewer on how to save on energy and cut down waste.
2013 .
Wunderman
4 Months+ . Senior Digital Designer
A leading digital agency and part of WPP. I had a great ongoing relationship with them and worked / produced various design solutions for them. During the course of my time there I worked on both digital and print ads which included conceptual work for brands such as Ford, Microsoft, De Beers and more.
2012 .
Estee Lauder
Month . Motion Designer
During this period of time Estee Lauder brought me in to work on a promotional video. The theme of the video was celebrating a great year for Estee Lauder and all their sub brands. During this time, I also worked on some of their brands creating digital ads / promotional work
2012 .
Elvis
4 Months . Designer / Motion Designer
Another leading digital agency needed my help to work on some of their prominent projects. My time here was spent designing websites, landing pages and digital / print ads. I also engaged in a bit of motion design work for brands such as Honda, Virgin, Sky and more.
2012 .
Perform Media
2 Months . Senior Designer
Specialist company that collect, produce package and distribute content from all things sports, in all formats across one digital platform. During my time here I was responsible and worked for various sport brands / events. I mainly focused on sport promos designs and digital ads.
2010 / 12 .
Cheil London
2 Years . Visual Designer
Massive agency, awesome people and I can truly say I had the time of my life here. I gained so much experience here both culturally and artistically. I had many roles to play here and worked on some of the best Samsung projects.
2008 / 10 .
Mabway
2 Years . Senior Designer
Company located in the south that specialized in military training. They are a prime supplier to the UK Ministry of defence and provide unique bespoke services and resources to support training events.
2004 / 08 .
Freelance gigs
4 Years . Web designer / Designer
At this time, I was working with various companies in the south providing them with design services, from clubs, to small digital agencies. I sandwiched many projects whilst I was studying which enabled me to gain more experience efficiently whilst building my design portfolio.
Photoshop, Illustrator, After Effects, Balsamiq, Sketch, Axure, XD, Frontify, Invision, Principle, Zeplin, Figma, HTML 5, CSS 3, Javascript & JQuery, GSAP, Sublime text, Redshift, Cinema - 4D.
Sony, Samsung, BBC, Sky, Google, P&G, Blackberry, Nokia, Honda, Sky, Ford, EDF, The AA, Microsoft, Jio, Metro, Betway ,Wunderman, AKQA, AstraZeneca, Boehringer Ingelheim.
H.N.D -

Business Studies



Bachelor's Degree -

Graphic Design



Master's Degree -

Visual Effects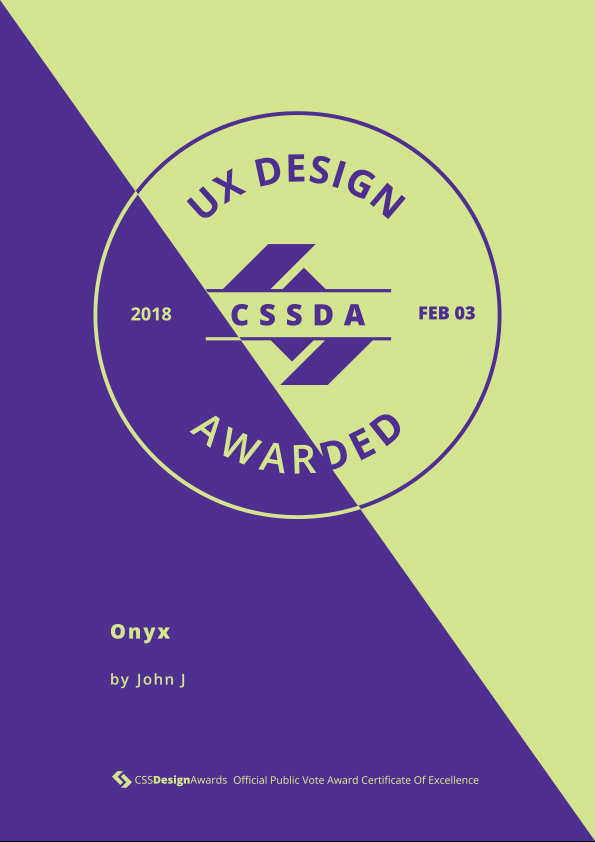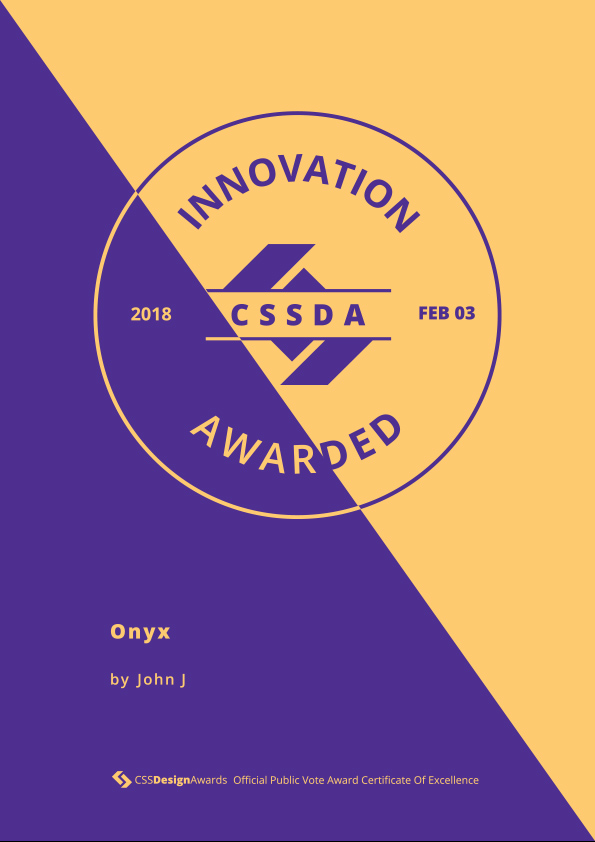 Product of the Year 2019 - DMAwards


Omnidox App


Site of the Month & Day - CSSWinner, CSSLight
HM - Awwwards
Stomp App


Site of the Day - CSSWinner, FD
Kudos - CSSDA
Neobred Website


Site of the Day - CSSWinner, CSSAwards
HM - Awwwards
Kudos - CSSDA
OH- Beauty & Simplicity Website